News
New 5K Opportunity - Thursday, February 27, 2020
FEBRUARY 22, 2020 - SOCCER SKILLS ASSESSMENT - Thursday, February 20, 2020
DUE TO IMPENDING & INCLEMENT WEATHER AS WELL AS POOR FIELD CONDITIONS, THIS SATURDAY'S (FEBRUARY 22ND ) SOCCER SKILLS ANALYSIS WILL BE POSTPONED.
THE MAKE UP DATE WILL BE NEXT SATURDAY, FEBRUARY 29TH. REGISTRATIONS WILL BE EXTENDING UNTIL THEN AS WELL SO PLEASE SPREAD THE WORD!
PLEASE BE SAFE AND WE WILL SEE YOU AT THE PARK NEXT SATURDAY!!!!!
FEBRUARY 20, 2020 BASKETBALL - Thursday, February 20, 2020
FEBRUARY 20, 2020-BASKETBALL
Due to impending inclement weather as well as Brunswick County Schools being CLOSED Friday, February 21, 2020:
YOUTH BASKETBALL PRACTICE WILL BE CANCELLED TONIGHT, FEBRUARY 20, 2020 & CANCELLED TOMORROW, FEBRUARY 21, 2020!
ALL YOUTH BASKETBALL GAMES WILL BE PLAYED AS SCHEDULED FOR SATURDAY, FEBRUARY 22, 2020
SEE YOU ALL SATURDAY!
Registration Open For Senior Games & SilverArts - Wednesday, February 5, 2020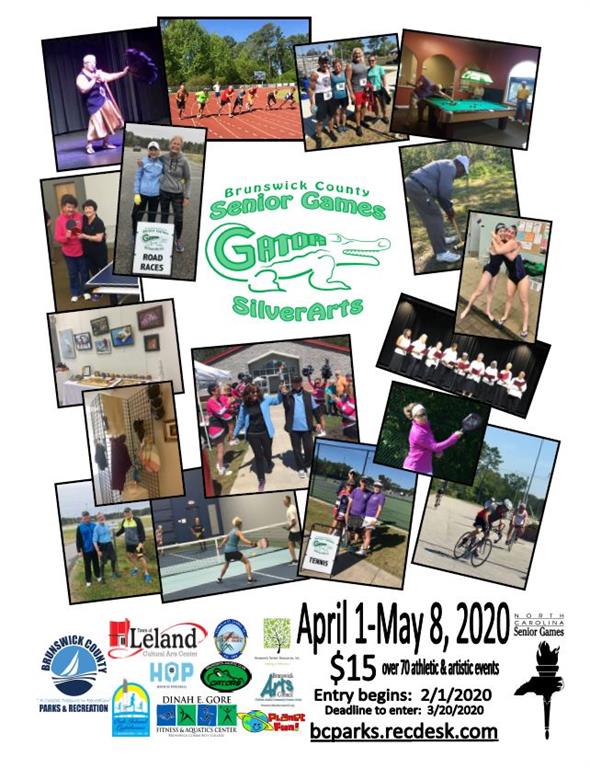 Brunswick County Special Olympics Polar Plunge - Wednesday, January 29, 2020
Brunswick County Parks and Recreation Special Populations is hosting a new fundraiser for Special Olympics.
Event is February 29 at Middleton Park in Oak Island. We are currently registering teams and looking for sponsors. Want to get involved? Click here for more information.