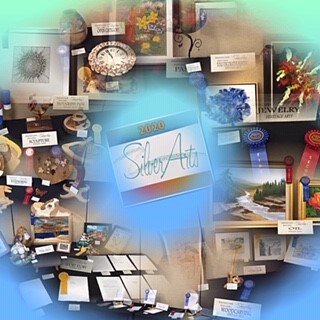 2020 BC Gator Sr Games & SilverArts Results
2020 Virtual
SilverArts Showcase
Please join us in Celebrating our
2020 BC Gator Sr. Games and SilverArts Virtual Showcase.
For a complete list of SilverArts results, Please Visit:
2020 BRUNSWICK COUNTY GATOR SENIOR GAMES
& SILVERARTS COVID-19 UPDATE
NC Senior Games recently issued a statement to all Local Games Coordinators across the state encouraging the cancellation of the 2020 Local Senior Games, including sports, group events, and in-person SilverArts competition, while supporting the idea of hosting SilverArts virtually. NC Senior Games emphasized that participants' safety is of their utmost concern—one that we share.
With this in mind, we are cancelling our 2020 local sports/athletic/group events but will be offering some of the SilverArts competition events in a socially distanced/virtual format. This was certainly a decision we did not take lightly but ultimately; we will always put the well-being of our participants first and foremost.
2020 is a qualifying year for National Senior Games scheduled for November 2021 in Ft. Lauderdale, Florida, so we would like to give those who wish to go to NC Senior Games State Finals the opportunity to still qualify to do so.
We are sorry our local Games athletic and group events must be cancelled but we have been assured by NC Senior Games that they will allow persons who registered for the events locally to be able to compete in NC Senior Games State Finals, if they are held this fall.
A decision on the status of NCSG State Finals will not be made until next month and instructions about registration are not yet available. NC Senior Games will be following guidance from the Governor and the NC Department of Health and Human Services.
Brunswick County Gator Senior Games & SilverArts registered participants will be emailed specific details regarding options for refunds and/or qualifying.
Thank you for your understanding and patience as we navigate these uncertain times!
#STILLAGATOR #STILLBRUNSWICK #STILLNCSENIORGAMES
To find out more information, please click the links below:

Online entry DOES NOT include schedule of events and important event info details. You MUST refer to the entry packet (see link above in red) for this information.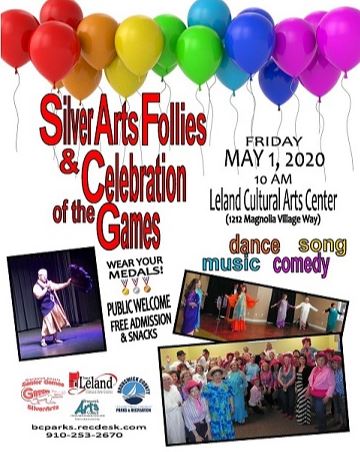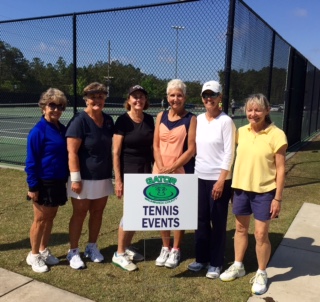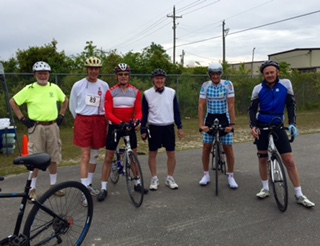 Brunswick County Gator Senior Games and SilverArts is much more than friendly competition in athletics and arts. People 50 and over can participate, stay active, renew old skills, learn new ones and exercise a positive outlook on life. It is a fun and healthy approach to keeping the body, mind and spirit fit while enjoying the company of friends, family, spectators and volunteers. You can choose from over 80 events to compete in including golf, bowling, swimming, bocce, table tennis, basketball, shuffleboard, walking, horseshoes and pickleball.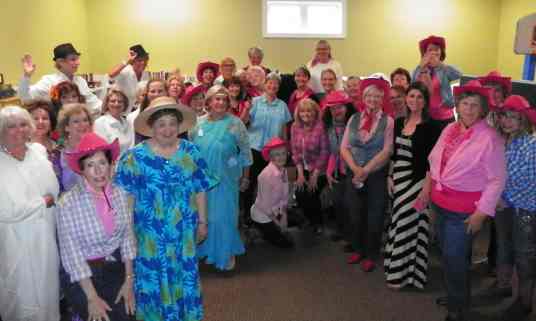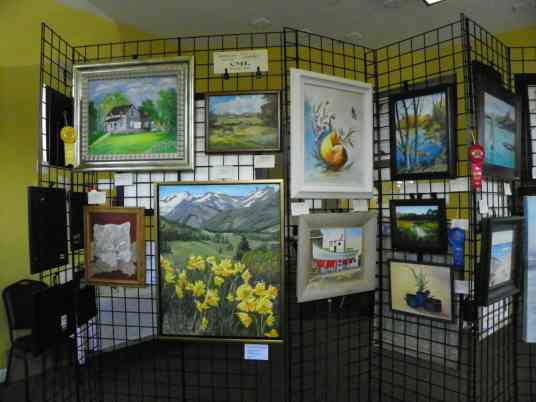 Brunswick County Gator Senior Games also offers competition in SilverArts, which includes all heritage, literary, visual and performing arts. Qualifiers in Brunswick County Gator Senior Games are invited to compete each Fall in the North Carolina State Finals. Brunswick County Gator Senior Games is sanctioned by North Carolina Senior Games and one of 54 local Senior Games offered state wide by the NC Division of Aging and Adult Services. For more information on NC Senior Games, visit
www.ncseniorgames.org
.
To see complete information and all events to choose from please check out the information flyer below. If you would like to speak to someone about this program please call Khrystye Haselden at 910-253-2677 or email her at
khrystye.haselden@brunswickcountync.gov