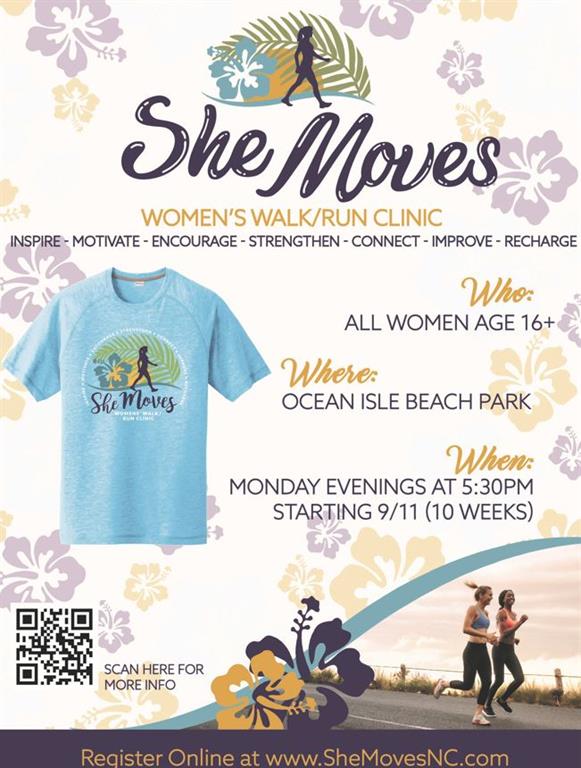 Learn this ever popular beach dance from two great instructors. We offer four locations for your convenience. Don't have a partner, don't worry, we will find you one! We offer beginner and intermediate classes.
New Fall Class updates.....
Brunswick Center at Southport:
Thursdays
Start September 7 through October 26, 2023
Beginner: 6:00-7:00pm
Intermediate: 7:00-8:00pm
Pre-registration recommended, please call 910-454-4150 or 910-523-3987, or email zrmcb4@yahoo.com or chuckboney01@gmail.com
Instructors: Chuck and Sandy Boney
**************************************************************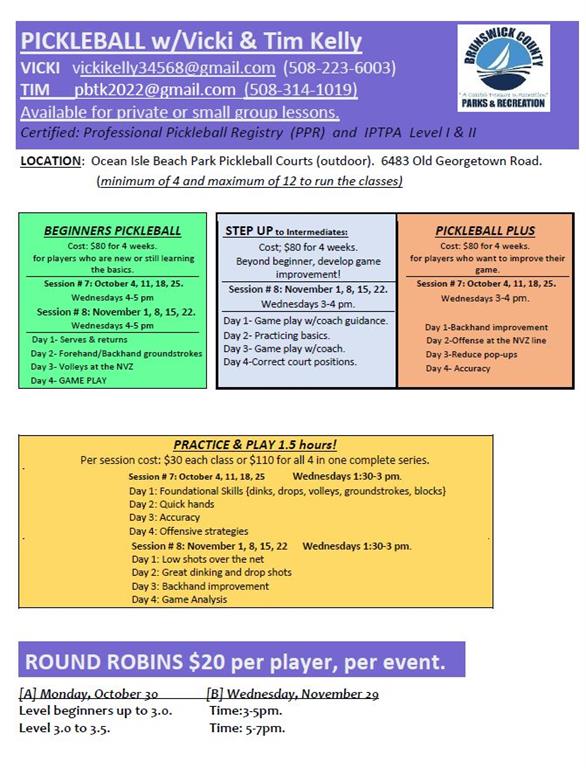 2023 PICKLEBALL TOURNAMENT
TBA. Please check back for updates.
Private Pickleball Lessons Available
Individual, or small group. Personalized game improvement, Call for pricing and appointments.
Contact Vicky: 508-223-6003 or Tim: 508-314-1019
Brunswick County offers a variety of tennis lessons for youth and adult in the County.
Ocean Isle Beach Park
Adult and Youth Tennis Lessons
6483 Old Georgetown Rd. OIB
Session 1: September 9-October 21
Session 2: October 28-December 2
Fee: $80/per person/per session
Thursday
Fee: $80/per person/per session
Drop-in fee:$10
Pre-registration recommended, please call 859-496-0362 or email Dave at dmgtennis@hotmail.com.
New Tennis Instructor: Various Parks